City beat Chelsea twice in four days as Barca gain advantage in LaLiga race. All your weekend excitement in one place!
Hung over from the New year celebrations, Real Madrid faltered to give Barca a 3-point advantage while The Blues were none the wiser losing 4:0 to City after a 1:0 defeat four days earlier. Inter Milan inflicted Napoli's first loss of the season helping the Serie A title race, only to draw at Monza. Rollercoaster week it's been, sit back, relax and enjoy!
TWICE BEATEN, NEVER SHY!

Chelsea put up two abysmal displays against Manchester City in the space of 4 days. They were knocked out of the FA Cup via a 4:0 defeat after losing 1:0 at Stamford Bridge in the EPL.
There is no shame in losing to Pep Guardiola's Manchester City, but there is always despair in how one loses. Both displays from Chelsea would rank amongst the worst they've had this season, continuing a bad form that has seen them lose 7 games out of 10 in all competitions and bringing Graham Potter's job under immense scrutiny.
With two favourable fixtures coming in Fulham (no Mitrovic) and Crystal Palace before a trip to Anfield, Chelsea would be hoping to turn their fortunes around as soon as possible.
LA LIGA, THE TWO HORSE RACE…
Sixteen games in and the Spanish topflight is taking shape, Real Sociedad and Betis are having decent seasons for their standards, Villareal has improved compared to recent seasons, Atletico Madrid are looking a bit off; but Barcelona and Real Madrid are at the helm AS USUAL. A 2:1 loss for Madrid at Estadio de la Ceramica against Villareal handed Barcelona a rare advantage in the race for top spot and La Blaugrana did not disappoint when they faced Atletico Madrid with Ousmane Dembele scoring the only goal in a 1:0 victory at the Wanda Metropolitano.
Valencia who is Real's next opposition are somewhat in a rut having won just one of their last 8 games and should be an easier task for Madrid.
Barcelona on the other hand has only conceded 6 goals in 16 games scoring 35 goals in the process, they seem to be unstoppable in La Liga. The battle continues…
NAPOLI'S FIRST LOSS OF THE SEASON, SERIE A ROUND UP.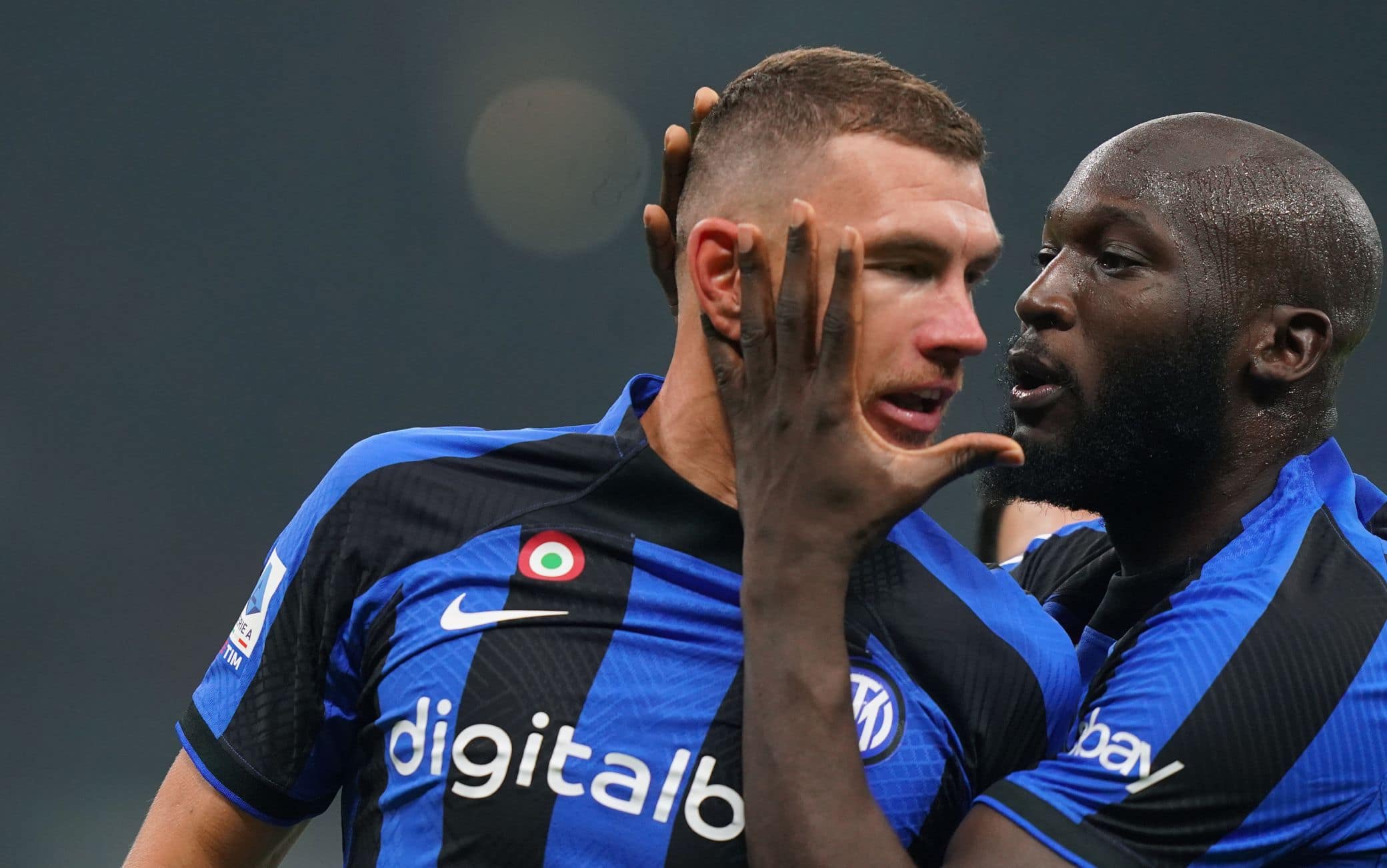 Stuff of dreams, up in the air… Had Napoli ever dreamed of going invincible, Dzeko killed the dream. Having drawn 2 and won 13 in 15 games, one would forgive "The Donkeys" for dreaming that big. Inter Milan would go on to win the exciting tie by a goal to nil inflicting Napoli's first loss of the campaign, only for them to drop points at 15th place Monza days later.
Inter themselves are on an upward curve having won 3 of their last four games, albeit 10 points from first placed Napoli and 3 points behind AC Milan and Juventus in 2nd and 3rd place respectively. Maintaining the momentum now would be crucial for the other top four teams and all eyes should be on Juventus who are currently on an eight-game winning streak in the Serie A.
FA CUP IN ALL ITS GLORY…
The FA Cup never disappoints, 8 PL teams were knocked out in the third round, the highest since 2007/2008 (9).
High profile upsets like:
Aston Villa 1:2 Stevenage
Sheffield Wednesday 2:1 Newcastle United
Coventry City 3:4 Wrexham
And lots more exciting games proved why the FA cup remains the most exciting League Cup/knock-out competition. Replays for Liverpool vs Wolves and Cardiff vs Leeds would garner big followers as the first legs were dramatic. Leeds were trailing 2:1 and thought they had equalized when Cardiff's Joel Bagan would handle the shot that was goal bound in a Suarez-esque save, this led to a penalty that was saved by Jan Alnwick. Sonny Perkins would later announce himself with a 93rd minute equalizer to schedule a replay at Elland Road.
Liverpool vs Wolves on the other hand would be a game remembered for errors…
Allison gifted Guedes the opener, Nunez equalized from an excellent Trent through pass, Salah was gifted an offside goal because Toti intercepted a pass which was meant for Salah anyway and on both contacts with the ball, he was offside. Hwang Hee-Chan would equalize from a scrappy goal to keep Wolves in the tie. Moments later, Wolves Toti would remove his shirt in celebration of a third goal that was eventually ruled out for offside and 48 hours later, at the time of writing, no proof whatsoever to show for the offside call. Yes, VAR reviewed it, but had no camera angle to make the right call.
City and United eased passed Chelsea and Everton respectively and are due to face Arsenal/Oxford and reading in the next round.
Author